Aquality School is a surf school but also a diving center.
Although different, these two activities are complementary.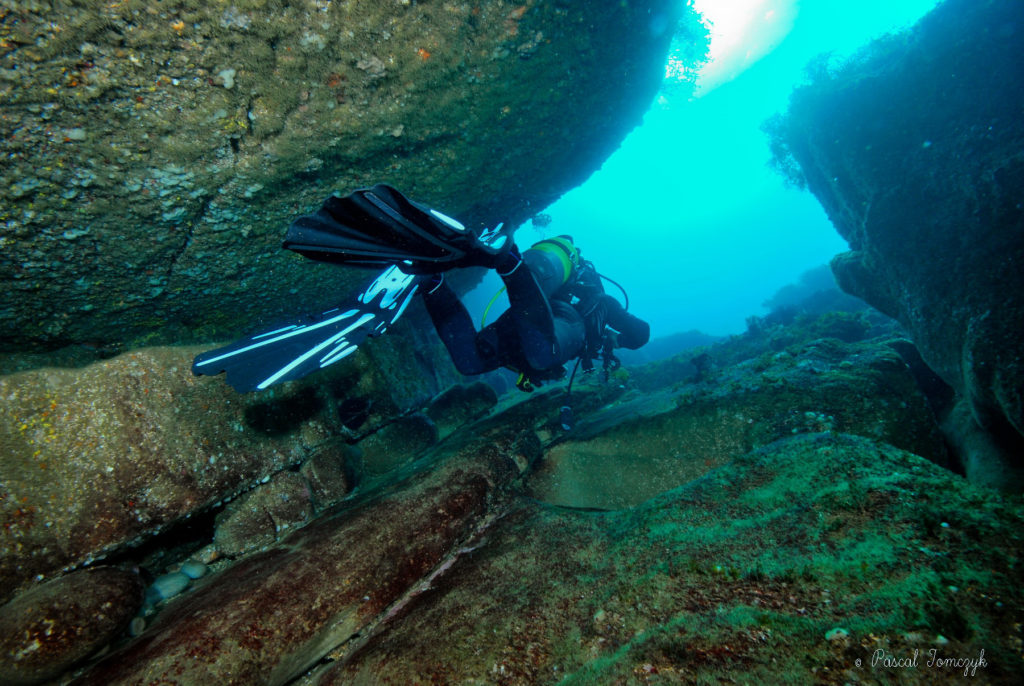 For example, the practice of snorkeling while diving helps to better manage certain tensions in the practice of surfing.
Our diving center and Fabrice CORA State certificate 1 ° scuba diving and PADI instructor n ° 337989 offers you the whole range of outings and training courses to discover and train and improve your scuba diving skills in the Basque country.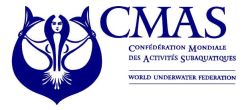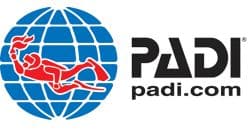 Snorkeling
Snorkeling is also known in France as the practice of Palme Masque Tuba (PMT), or also aquatic hiking.
The supervision is provided by Fabrice, professional holder of the State diving certificate and with extensive experience in the practice of underwater activities, freediving, aquatic fauna and flora in the Basque Country.</ p >
Equipped with fins, mask and snorkel, it is an aquatic leisure activity, observing the seabed and living species, in an area where the water is shallow.
You can start from a beach, a boat, or some hidden coves on the Basque coast.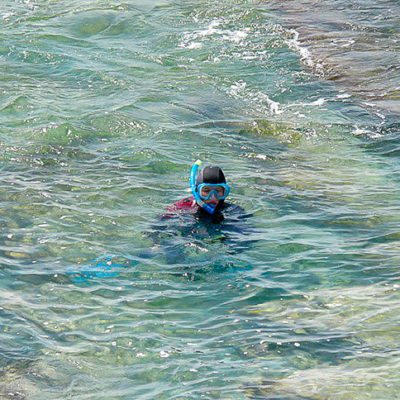 Apnea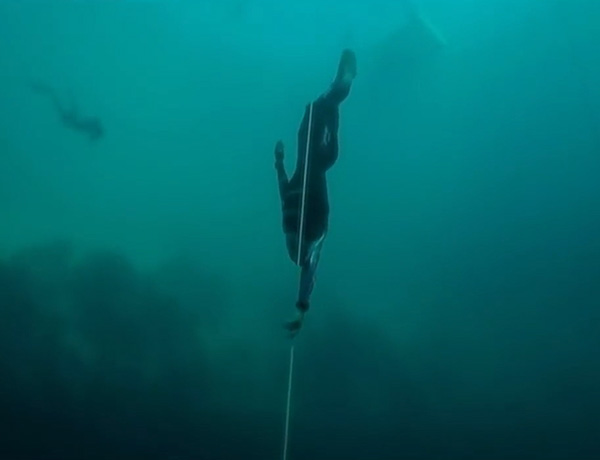 Freediving can be combined with other underwater activities, such as snorkeling and surfing.
For a more expert and sporty practice of snorkeling, the school offers advanced courses (diving at 10 and 20 meters).
You will learn to improve your technique and gradually push your limits to widen your space of evolution.
First dive
Baptism is the first level of training in scuba diving.
This is a 30-minute one-on-one initiation with an instructor. The diving depth must not exceed 6 meters.
For us, the most important thing is not to bring you to this limit.
Above all, we want you to discover underwater life at a shallow depth.
The goal is to gain confidence in order to get used to this unique sensation: Breathe underwater!
To do this, we take you to the places that best suit our purpose in order to convey our passion to you.
In Saint Jean de Luz, the bay erected by Vauban in the 17th century is a fabulous diving environment.
Its dykes protect the city from the swell and offer us areas of fantastic aquatic life.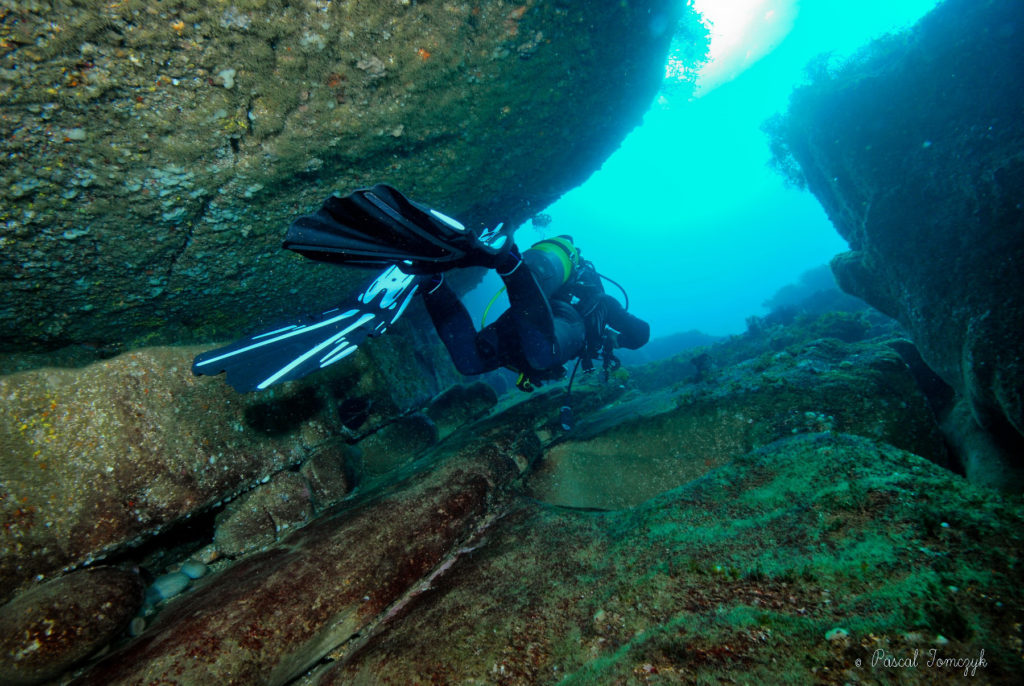 First Dive and diving trips Exploration
| | |
| --- | --- |
| First Dive (from 8 years old/ 30 minutes underwater) – book here | 70 € |
| Diving Trip Exploration | |
| Exploration: autonomous without equipment | 33 € |
| Supervisor  | +8 € |
| Diving equipment | +12 € |
| Explorations Dive Packages | |
| 5 dives | 155 € |
| 10 dives | 290 € |
CMAS Diving Training (Level 1 to 5)
| | | |
| --- | --- | --- |
| CMAS / ANMP Training | Outputs | Tarif |
| Level 1 up to 20m | 5 | 390 € |
| Scuba Diver 12m | 3 | 290 € |
| Diver Level 2 | 8 | 560 € |
| Qualification PA 50m | 7 | 650 € |
| Diver Level 3 | 8 | 750 € |
| RIFAP | – | 150 € |
| Nitrox | – | 150 € |
PADI Training – discover scuba diving at rescue
| | |
| --- | --- |
| EFR First Aid | 150 € |
| Discover Scuba Diving | 160 € |
| Scuba Diver | 300 € |
| Open Water Diver | 590 € |
| Advanced Open Water | 550 € |
| Deep speciality (deep) | 250 € |
| Nitrox | 150 € |
| RESCUE – 3 sorties | 390 € |
| Pro Diver | on request |
Book our diving courses in the Basque Country