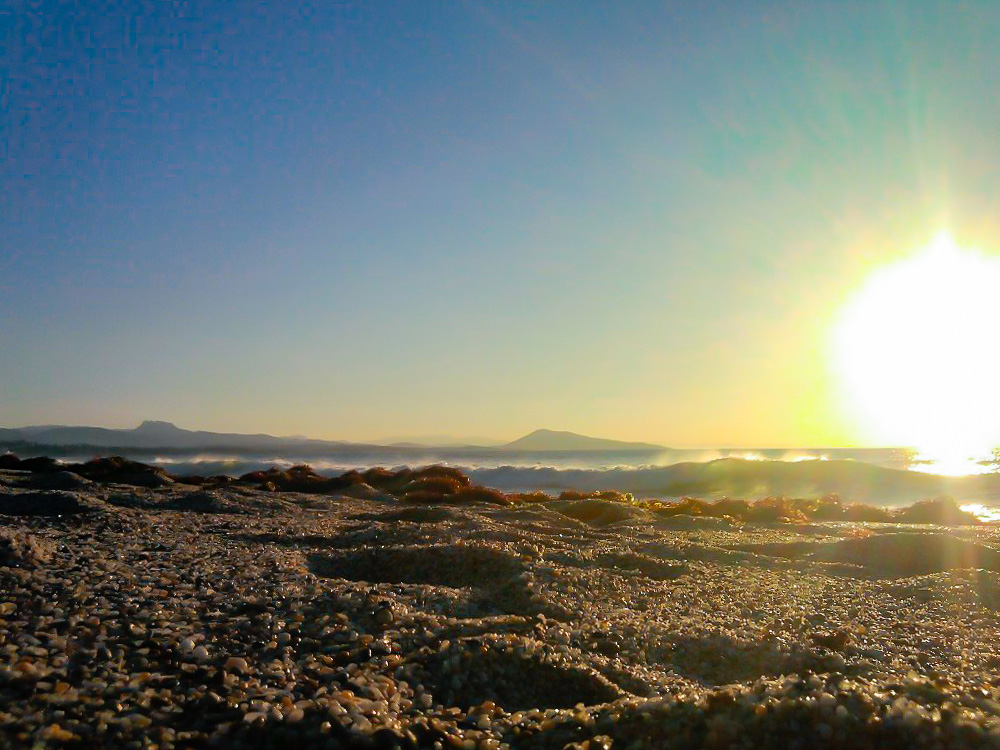 The long Hendaye beach (3.5 km) is a garden for beginners.
This is where the waves are the smallest on the whole Atlantic coast.
The orientation of the bay and its flat bottom slow the swell and allow surfing most of the year.
Even if there are very few waves in summer, it is certainly the most regular spot for surfing.
Constituted to the south of sand and to the north of rocks, its bottoms produce different and varied waves for all levels of surfing.
Les deux Jumeaux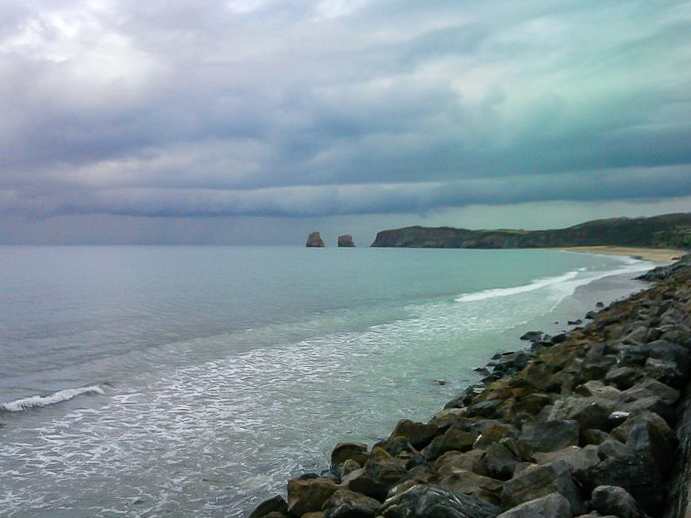 North of the beach, along the two rocks which bear the same name, unrolls a long powerful straight line.
It forms on rocks and is generally surfed at mid-tide / high tide when the swell exceeds two meters.
The train takes about ten minutes to reach it.
This is a spot for intermediate and expert surfers.
Valencia
Opposite the hotel of the same name is a rocky reef where this soft wave forms.
It runs on the left and longer on the right around low tide.
It is mainly used by longboarders and SUPs.
At high tide, the swell passes over the reef and breaks on the beach sand.
A hollow and powerful wave is created in shore break.
It's a peak left and right, rather appreciated by shortboarders and bodyboarders.
The level of requirement of the practitioners varies according to the size and the power of the wave.
From the old Casino to the North sea wall of La Bidassoa
It is a bottom composed entirely of sand producing random banks.
There is a multitude of peaks evolving according to the swell and the tide.
They are accessible all year round, whatever your level.
The Bidassoa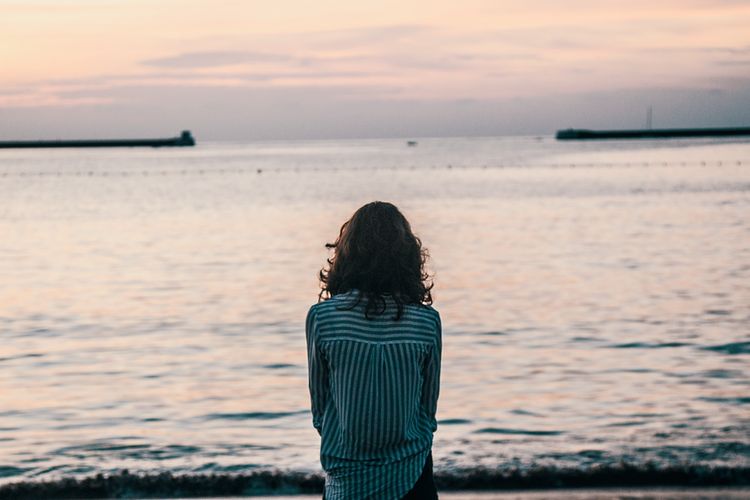 The river which delimits the Franco-Spanish border receives a wave by strong swell.
A straight line forms on the tip of the north dike and unrolls on the sand, in the river.
The start is a quick dip, rather ideal for shortboarders.
A second peak, further inland from the river, allows intermediate surfers to be able to take on a wave reform with larger boards.
Surf lessons in Hendaye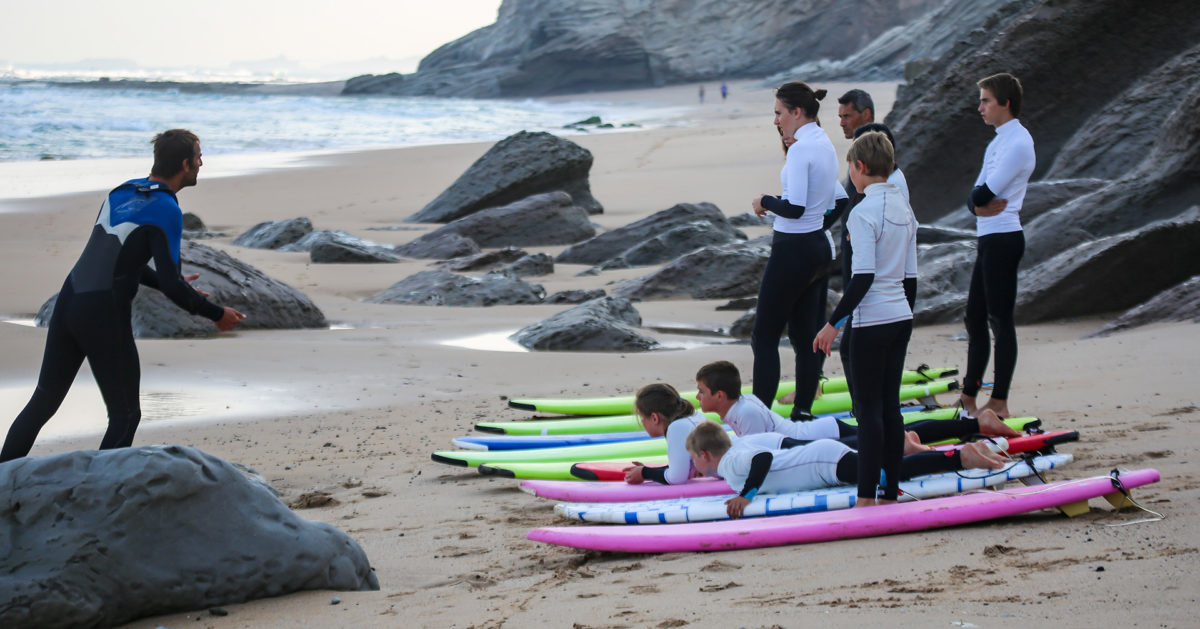 For beginners, we mainly go to Bidart beaches and Hendaye. These are sandy beaches where the conditions are ideal for learning to surf safely.
We prefer slots 3 hours before and after low tide to allow you to have:
more suitable waves
a larger surf area
conditions limiting the efforts with the oar
For more experienced surfers, we offer surf lessons in Guéthary and Saint Jean de Luz in low season.
Waves form on rocks.
They allow us to have longer, surfable waves in all directions.
They require a more efficient oar and a minimum of experience.
We prefer slots 3 hours before and after high tide to allow you to have:
enough depth for your safety
conditions adapted to your level
low traffic