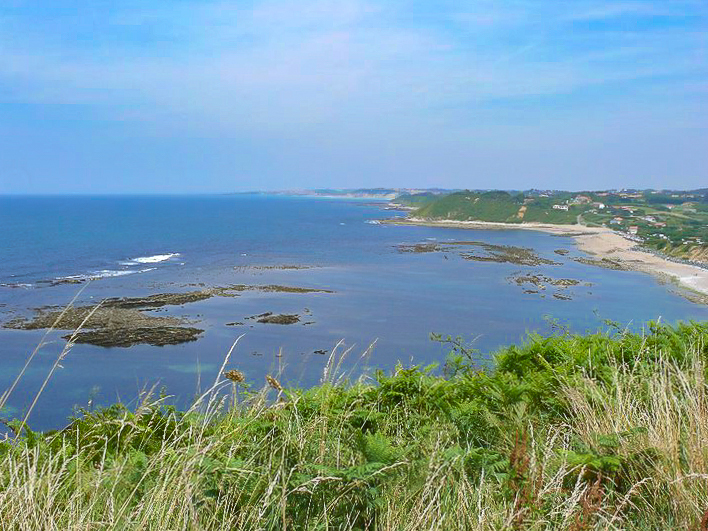 With its rocky coves, its reefs, its big waves and its spectacular landscapes, Guéthary is an authentic land of Surfing in the Basque Country.
Between Biarritz and Saint-Jean-de-Luz, the village is a former whale fishing port.
Its exceptional setting makes it unique by the beauty of its architecture and its coastline.
It's a piece of heaven for experienced surfers and those who love big waves. The spot of Parlementia to the right of the port offers a wave of left and right world famous.
On the other side of the channel, the left side of the Alycons has a fairly hollow wave.
In the open sea, the Avalanche wave forms in heavy swells in winter.
When big depressions hit the coast, the spectacle is guaranteed for both practitioners and spectators.
Winter is the best time of year to surf in Guéthary, probably more than anywhere else on the French Atlantic coast. Indeed, from December to March, the great depressions follow one another.
When all the sandbanks on the Atlantic coast become impassable, it is in Guéthary that you will find the best waves to surf!
Plan a Gun (long and wide board cut for big wave rowing) and good physical condition. And above all, don't forget your camera!
Parlementia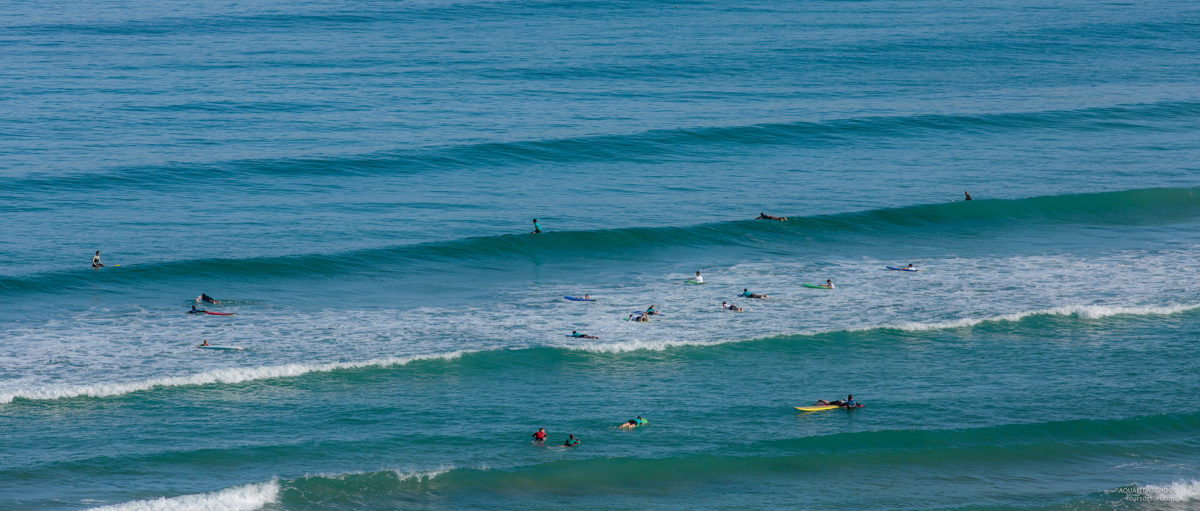 It is considered to be one of the first big wave spots in France.
It can generate monstrous waves up to 5 meters.
It is a popular spot for big wave surfers, especially in winter.
It is a demanding wave that is not made for beginners.
The wave is a few hundred meters from the coast and requires a long 15 minute oar to reach it.
It's a fairly soft start-up wave that doesn't generate choppy water.
So it takes a lot of speed on the oar and some control.
It's a wave popular with longboarders and SUPs (Stand Up Paddle).
The intensity of the oar combined with the size of the wave on a rocky bottom obliges the surfers to be fully engaged.
Les Alcyons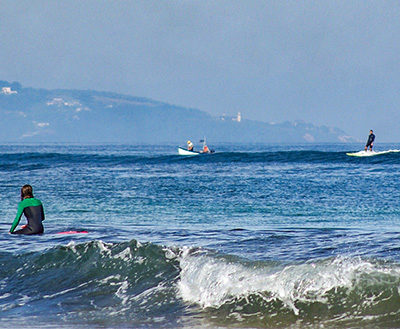 The wave of Alcyons takes its name from the pier that runs along the port of Guéthary.
Unlike Parlementia, this wave is quite close to the coast and unrolls on the left. </ p>
Alcyons surf better at rising tide and become dangerous at low tide due to strong currents and its rocky bottom.
This fast and hollow left is formed on a reef breach.
The wave works when the swell exceeds 1.5 meters and can hold up to 3 or 4 meters.
At low tide, you can feel the water sliding on the shallow rocky bottom.
Les Alcyons is a physically demanding spot for experienced surfers.
The surf conditions are demanding, this is not a place for beginners.
Avalanches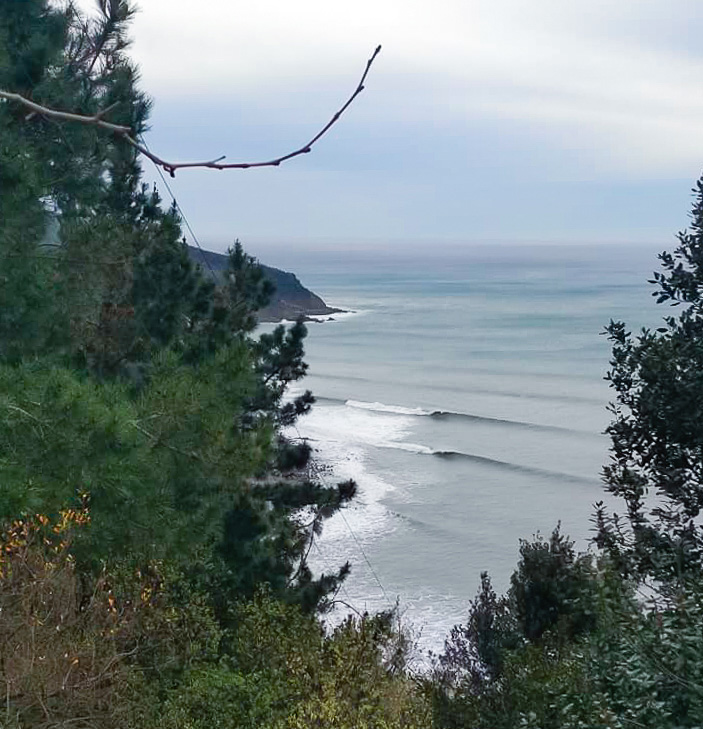 This spot requires 20 minutes of grueling oar from the coast to reach it.
This legendary wave is located off the Alcyons.
Avalanche can offer waves up to 7 meters high.
You have to be in very good physical shape but also have a strong mind and total commitment.
The wave works best at low tide in a south-southwest swell with a light offshore wind.
It amplifies quickly and the descent can be quite intense.
At the bottom turn, you have time to pull yourself together before the wave digs properly.
Reserved for experienced surfers, you will have to earn your place at the line up.
Avalanche is both mysterious and terrifying.
This is a favorite for big wave lovers.
You need a gun to take on these huge winter swells.
The day Avalanche works, it's simply "massive" !!!
If you don't feel like surfing, come and enjoy the show anyway.
Cenitz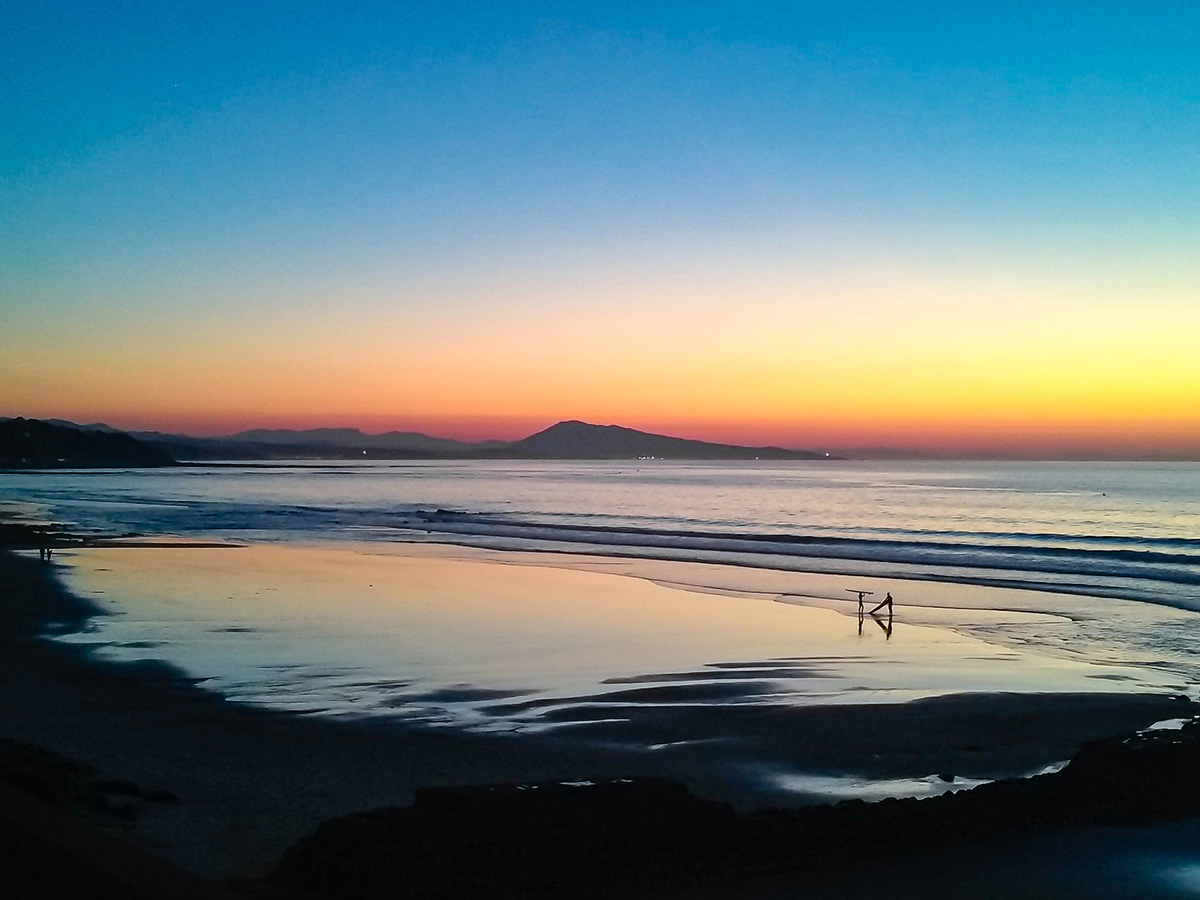 Located at the southern end of Guéthary, Cenitz is an affordable surf spot for beginners and intermediate surfers.
The attractive bay and relaxed atmosphere make it a pleasant place to spend the day.
Cenitz is a spot where the waves are easy if you are not afraid of rocks.
There are two waves: one left at the south end of the bay and one right at the north end.
The left is perfect for longboarders because it unrolls for a long time with little power.
The line is a little faster and hollow. It is better suited to shortboarders.
As everywhere in Guéthary, you have to be careful with the rocks, especially when entering and leaving the water.
You should favor the mid-tide to high tide slots to come and surf there.
Guéthary Surf Lessons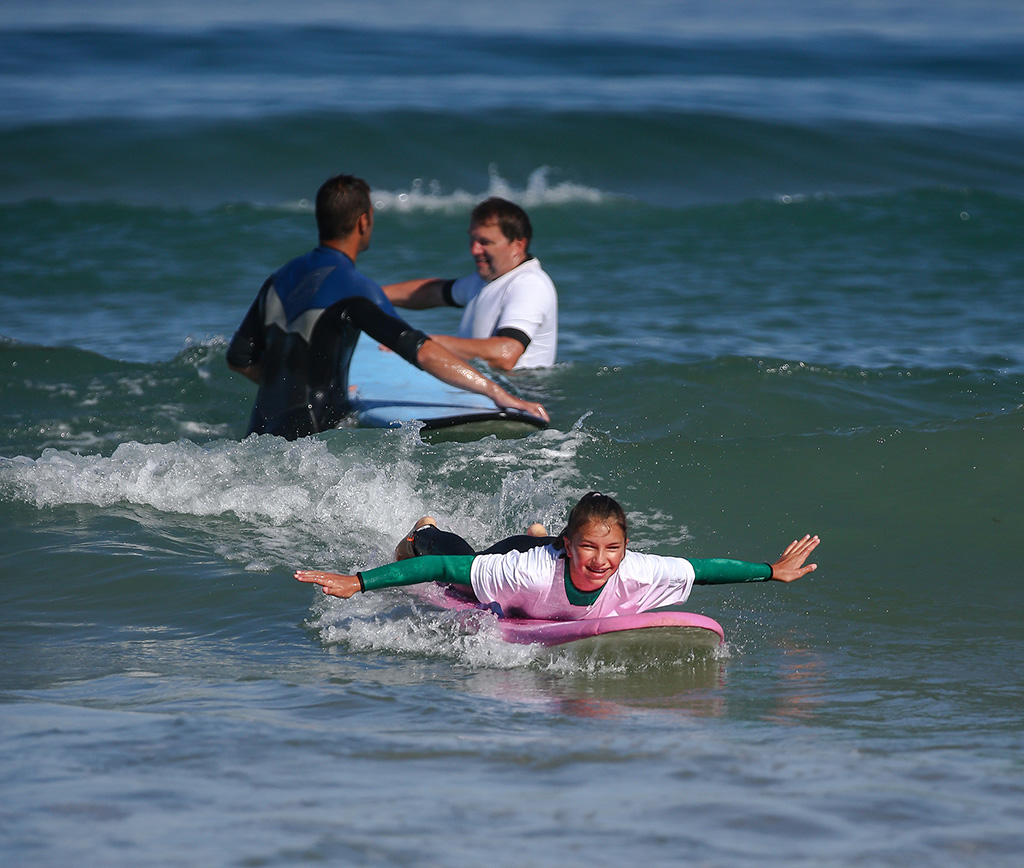 For beginners, we mainly go to the beaches of Bidart and Hendaye. These are sandy beaches where the conditions are ideal for learning to surf safely.
We prefer slots 3 hours before and after low tide to allow you to have:
more suitable waves
a larger surf area
conditions limiting the efforts with the oar
For more experienced surfers, we offer surf lessons in Guéthary and Saint Jean de Luz in low season.
Waves form on rocks.
They allow us to have longer, surfable waves in all directions.
They require a more efficient oar and a minimum of experience.
We prefer slots 3 hours before and after high tide to allow you to have:
enough depth for your safety
conditions adapted to your level
low attendance